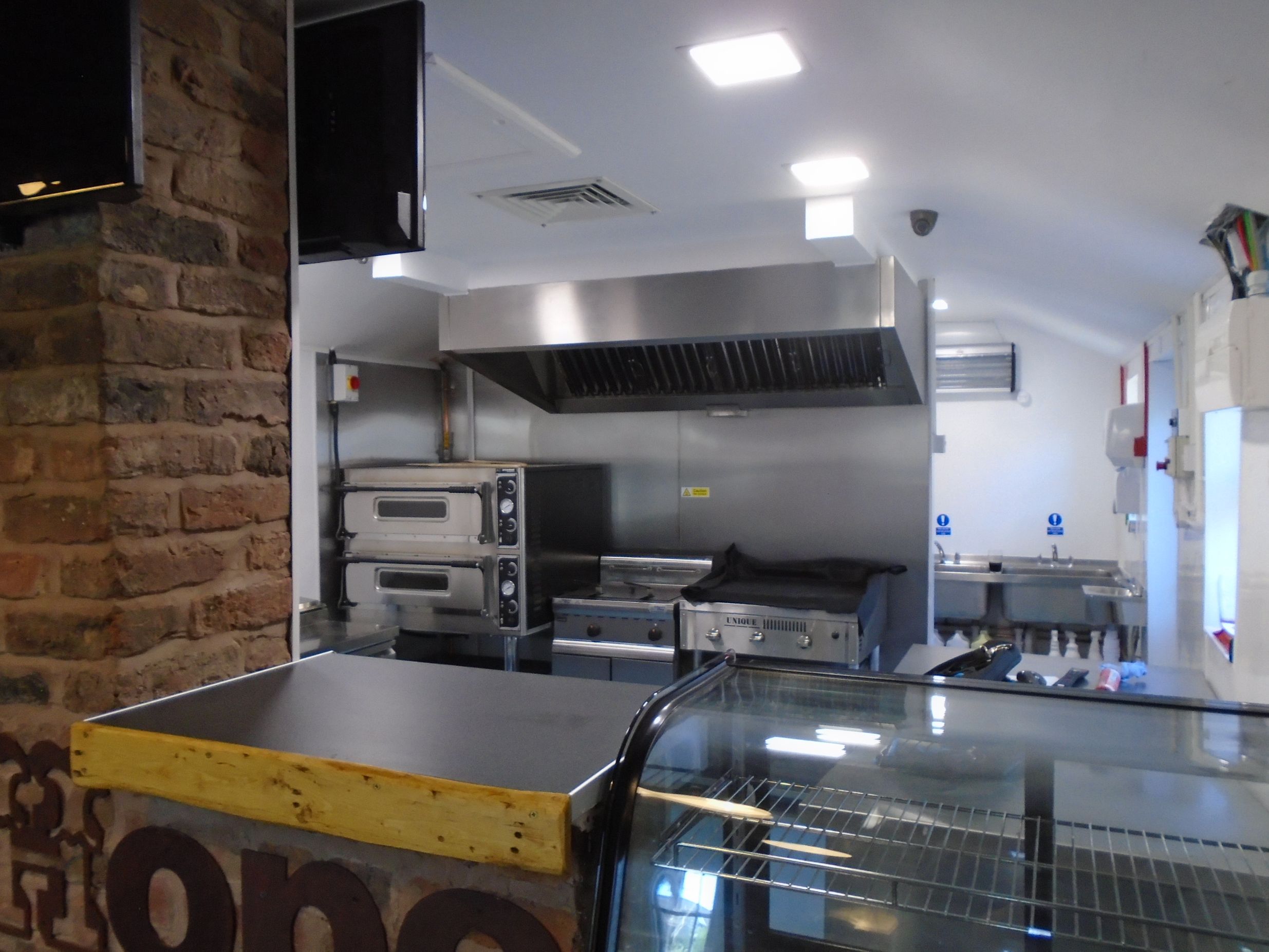 25/05/2020 by Canary Gas
Hope Pizza Wrexham
Canary Gas undertook the job of re-furbishing the new pizza shop in Hope, Wrexham

In the early months of 2018 Canary Gas was contacted by the owners of small, single storey premises, in Hope near Wrexham, who wanted to open a new pizza takeaway in an existing building. When we arrived on site it was clear that this was going to be a rather awkward job because of the building shape not being your standard square box.
Andy & Hayley, of Hope Pizza, were impressed by our knowledge and expertise, not to mention a wealth of information about all the little things that make running a hot food takeaway a little less stressful!
And so Canary Gas undertook the job of re-furbishing their new pizza shop in Hope, Wrexham.
We manufactured & installed a new Extraction Canopy which had to be fitted between the pitches of the roof - a bit of a tight squeeze!
The Extraction Ducting; Input Air Flexible Duct & Gas Pipework were fitted into the apex of the roof to keep everything nice and tidy.
All the shopfitting was completed - along with a new Hot Water Heater; Sinks; Fat Trap & Drainage. Looking at the photos, we're sure you will agree that it has turned out to be a nice, clean; well proportioned takeaway. Andy & Hayley were over the moon.
Why not call us today to see what we can do for you and your business!

Feed